Maurice Castro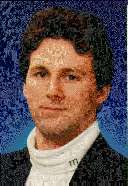 Maurice Castro is a member of SERC (Software Engineering Research Centre).

I have been a part of the Eddie core team. Eddie is an open source load balancing, distributed web server with admission control.

My research interests include research into the architecture and application of multiprocessing environements, operating systems and effective application of software in distributed environments.
My publications are listed in my bibliography.
Maurice Castro holds a PhD from Monash University, Australia, for his work on a capability based operating system, the Walnut Kernel.
A more detailed history can be found in my biography.
Personal Details
Mailing Address:
Software Engineering Research Centre
Level 3, 110 Victoria St
Melbourne 3053
Australia

Phone:
Fax:
E-mail:
Links
---
Maurice Castro / SERC / maurice@serc.rmit.edu.au