My ADSL connection is having difficulties at home ... one of the few services I really care about is getting email ... and without a working externally accessible IP address it is hard to deliver mail to your mail server. Many large telcos' NAT mechanisms make it extremely difficult to connect to services behind their 3G dongles; fortunately with the help of ssh, inetd and socket a solution can be temporarily cobbled together.
Read More...
The new weather station at Labertouche is operational (
http://eos.castro.aus.net/weewx/
).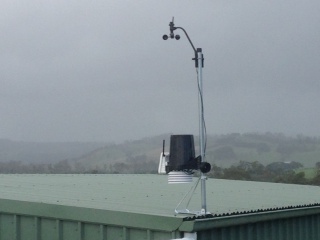 My increasingly unreliable and impossible to buy parts for Oregon Scientific WMR928NX with its custom software suite (
http://www.castro.aus.net/~maurice/weather/
) has finally retired. Instead a shiny new Davis Vantage Pro 2 has been installed with new software.
Read More...