We had a bit of a glitch with the weather station reporting rainfall and what I found was not what I expected
Read More...
The new weather station at Labertouche is operational (
http://eos.castro.aus.net/weewx/
).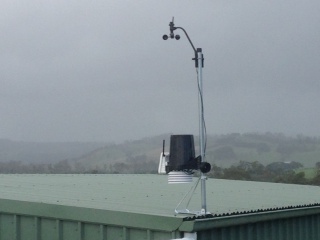 My increasingly unreliable and impossible to buy parts for Oregon Scientific WMR928NX with its custom software suite (
http://www.castro.aus.net/~maurice/weather/
) has finally retired. Instead a shiny new Davis Vantage Pro 2 has been installed with new software.
Read More...